Plasma Fibroblast Skin Tightening & Resurfacing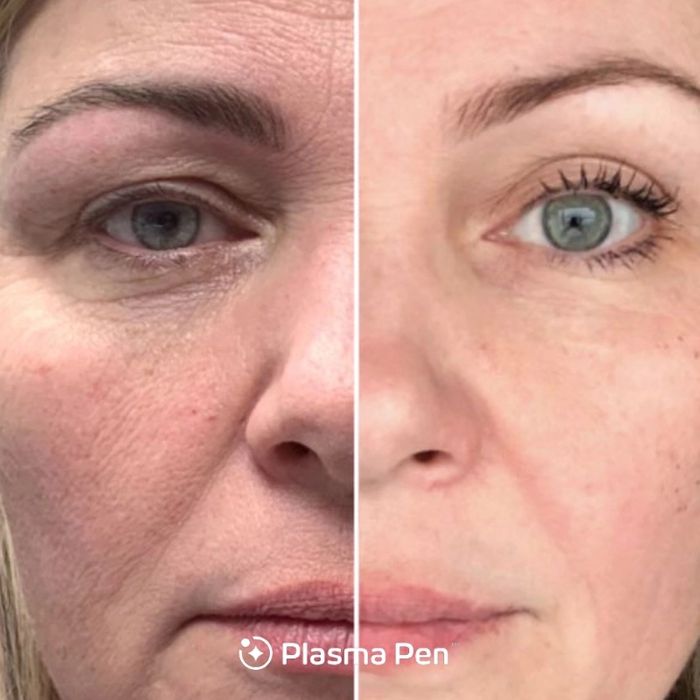 Glowing and beautifully flawless skin begins with healthy, natural care. Working to restore and revitalize your skin, our aestheticians are able to address any skin health issue, guaranteeing exceptional results and complete satisfaction. Backed by years of experience and education, Deena and her staff are exceptionally skilled at caring for and healing a variety of skin types and issues.
Personalizing each treatment to your specific beauty and health needs, our team prioritizes safety and efficacy above all else.
At Deena Cosmetics Clinics, we are proud to offer all of our clients the following chemical peels and treatments:
Anti-Aging Series — Dramatically diminish the appearance of fine lines, deep wrinkles, sun damage, and age spots. Our anti-aging peels turn back the hands of time, refreshing and revitalizing skin and restoring a youthful glow. (Often requires multiple sessions.)
Acne Treatment Series — Our basic level peel addresses and treats non-scarring, comedonal acne (four treatments) while the deep-cleaning peel diminishes active acne and reduces scarring (four treatments).
Hyper-Pigmentation Series — Exfoliating the top layer of damaged skin cells, the initial peels help lighten freckles and dark spots while smoothing rough skin and diminishing lentigines. Post-inflammatory peels are helpful in addressing melasma, acne and hormonal issues. (Some conditions require several treatments.)
Our skin care services let you enjoy the appearance of healthy, glowing, youthful skin. Discover the many benefits of routine skin care treatments by scheduling your skin health consultation now.
Initial Facials
If you have never had a facial before, good starter options include our Botox Facial or our a series of our Ekseption Resurfacing treatments..
Contact us today to start your skin transformation!
Facial Treatments
Spot/Blemish/Growth Removal
Dermaplane Facials
Microchanneling
Botox Facial with electroportation
Plasma Skin Tightening
Fusion Plasma Skin Resurfacing
Ekseption Products & Skin Resurfacing
Storyderm Peels
Makeup Counter-Osmosis Color, Glo Minerals